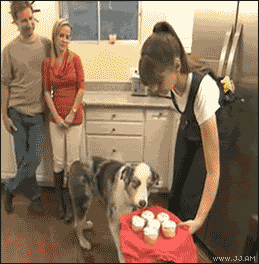 an info-starved fanbase is a fanbase on edge
Sigh. I was hoping to never have to offer any actual information, ever, but I guess this had to happen at some point.  No audio or video yet (come ON, legitimate news outlets!) so here's the dine 'n dash:
No pads/collisions until Saturday (single Allen Bailey tear).  Today and tomorrow are more of a fast-paced walkthrough with receivers and DBs. 

Whipple has had two meetings a week with the team and has installed "a lot" of the offense. He says they'll use spring to get the shifts and timing down.

Arthur Brown got a head start learning MLB during the extra 15 bowl game practices. He seems more comfortable in the middle and is quicker diagnosing plays.  The hype and accolades may have put extra pressure on Arthur but he was happy in his role last year and was great on special teams, specifically the reverse on Virginia's first kickoff return when he saved a touchdown.  Nothing is distracting Arthur right now; he is excited and ready to go.

Spring ball was pushed up so that more time could be spent in the weight room; starting later mean losing several weeks of strength training to finals.  April will be all about getting stronger. 

Shannon is most excited about Whipple's ability to develop young quarterbacks.  

Jacory Harris

 is handling himself like a leader and the team responds to this.  

Now is the time for Richard Gordon to show up and prove himself.  He has not produced for too long.  Daryl Sharpton and Javarris James were also told to kick it up a notch:  
"You go back to Javarris' first year, and I told Javarris this, he was hungry. He came in as a true freshman, wanted to play. He had 800 yards. Then the next two years null and void. Did he slack off his work habits, doing the little things? I told him if you want to be the great running back here this is what has to happen. Now if you don't, we always bring in guys to have competition. He knows I care for him, but he understands the big picture is if you want to be a great football player what did you do as a freshman and what do you need to be doing now? If you go back to those ways, we're going to be a great football team. Darryl, it's time for him to be the Jon Vilma, DJ, Ray Lewis. It's Darryl's time, and that's the reason we recruited him."
Taylor Cook's arm is as strong as advertised.  His short passes are nice touch passes; he can move well and played free safety and tight end in high school as well as quarterback. He's an athlete. He could end up playing punter or tight end if needed but right now the staff is excited about him at quarterback and will be focusing on building depth at No. 2. 
Jeremy Lewis and Micanor Regis look in better shape than ever. 
Expect big things from Vaughn Telemaque coming off his redshirt. Likewise,Gavin Hardin is very explosive.
Shannon sees Kendall Thompkins at slot, wants Travis Benjamin to improve his technique so he doesn't just rely on his speed.
Daniel Adderly felt he was not good enough to play at Miami and put in to transfer.  
"He felt he wasn't able to play at Miami. I was honest with him, said right at this point in time the things you're doing, you're putting yourself behind the eight ball. He came back maybe three weeks ago and said, 'Coach, I'm going to give it a shot, see if I can really play at Miami. I'm going to force myself to do the things you said I have to get done to be at Miami.' He said he appreciated me being honest with him, telling him those things. He's out there working out. We'll see how he's feeling. He told me, 'Coach, I'll find out this spring if I want to be at Miami or not. I'm working to be a Miami player, or I'm just going to leave because I'm not that type of player yet.'"
Eric Moncur

 will miss spring recovering from injuries and is working to loose 15 pounds. 
Benjamin, 

Brandon Harris

, and 

Davon Johnson

 are with the track team until next week

. Whoops! I posted lies! Manny says they are with the team.
Benjamin

 is now #3, Sam Shields #9, 

Kendall Thompkins

 #83.  
Jacory Harris

 will be available to media once a week through spring. !!!!!!