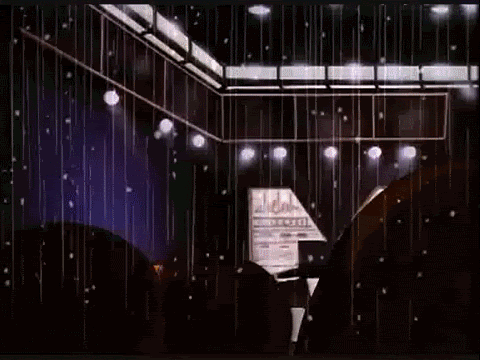 Exclusive video of Dan Morgan saying goodbye.
Sometimes you just gotta say, "Screw work. I'm rich enough."  For me -- and I'm not rich, so this speaks to my feelings on on-the-job hazards -- it'll be my first broken nail while typing. For Dan Morgan, it was "brainjelly."
We salute you, and volunteer to feed you baby food as it becomes necessary in the near future.
INJURIES
Date
Days Out
Injury
Nov 06, 2007 
99 
Ankle 
Nov 06, 2007 
0 
Ankle 
Nov 02, 2007 
 
Ankle 
Oct 26, 2007 
 
Ankle 
Oct 12, 2007 
 
Ankle 
Oct 05, 2007 
 
Ankle 
Oct 01, 2007 
0 
Achilles 
Sep 28, 2007 
 
Ankle 
Aug 18, 2007 
0 
Concussion 
Oct 14, 2006 
0 
Concussion 
Oct 14, 2006 
115 
Concussion 
Oct 11, 2006 
 
Concussion 
Oct 04, 2006 
 
Concussion 
Sep 27, 2006 
 
Concussion 
Sep 20, 2006 
 
Concussion 
Sep 13, 2006 
 
Concussion 
Sep 10, 2006 
0 
Left game - shoulder 
Jan 04, 2006 
 
Shoulder 
Dec 28, 2005 
 
Shoulder 
Dec 14, 2005 
 
Ankle 
Dec 07, 2005 
 
Ankle 
Nov 30, 2005 
 
Ankle 
Nov 23, 2005 
 
Ankle 
Oct 26, 2005 
 
Shoulder 
Sep 21, 2005 
 
Back 
Dec 08, 2004 
 
Concussion 
Dec 01, 2004 
 
Concussion 
Nov 24, 2004 
 
Concussion 
Nov 17, 2004 
 
Concussion 
Nov 10, 2004 
 
Concussion 
Nov 03, 2004 
 
Concussion 
Dec 17, 2003 
 
Concussion 
Dec 10, 2003 
 
Concussion 
Dec 03, 2003 
 
Head 
Nov 05, 2003 
 
Concussion 
Oct 29, 2003 
 
Concussion 
Oct 22, 2003 
 
Concussion 
Oct 19, 2003 
 
Concussion 
Oct 08, 2003 
 
Hamstring 
Oct 01, 2003 
 
Hamstring 
Sep 24, 2003 
 
Hamstring 
Sep 03, 2003 
 
Hand 
Dec 12, 2002 
 
Shoulder 
Dec 12, 2002 
51 
Shoulder 
Dec 04, 2002 
 
Shoulder 
Nov 27, 2002 
 
Shoulder 
Nov 24, 2002 
 
Shoulder 
Nov 20, 2002 
 
Hernia 
Nov 13, 2002 
 
Hernia 
Nov 06, 2002 
 
Hernia 
Oct 23, 2002 
 
Groin 
Oct 16, 2002 
 
Groin 
Oct 13, 2002 
 
Strained left groin 
Sep 25, 2002 
 
Knee 
Sep 22, 2002 
 
Pulled left hamstring 
Dec 05, 2001 
 
Ankle 
Nov 14, 2001 
 
Ankle 
Nov 07, 2001 
 
Ankle 
Nov 04, 2001 
 
Sprained left ankle 
Oct 31, 2001 
 
Leg 
Oct 24, 2001 
 
Leg 
Oct 17, 2001 
 
Leg 
Oct 10, 2001 
 
Leg 
Oct 03, 2001 
 
Leg 
Sep 30, 2001 
 
Ankle 
Sep 09, 2001 
 
Strained groin